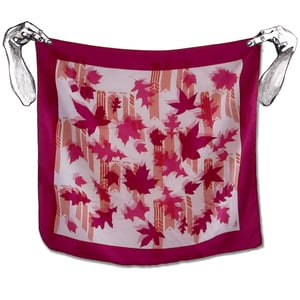 €

65.00
Vintage scarf carefully selected from second hand markets. The scarf was overprinted with a new graphic giving it a new look and a second chance. Each scarf is unique and is printed by hand with water based inks more environmentally friendly and respectful.
Due to the age and delicateness of this item some small imperfections may occur.
100% Silk
Hand printed with water based inks
Hand rolled
Printed in Portugal
SIZE:
Width 89cm / 35"
Length 84 cm / 33"